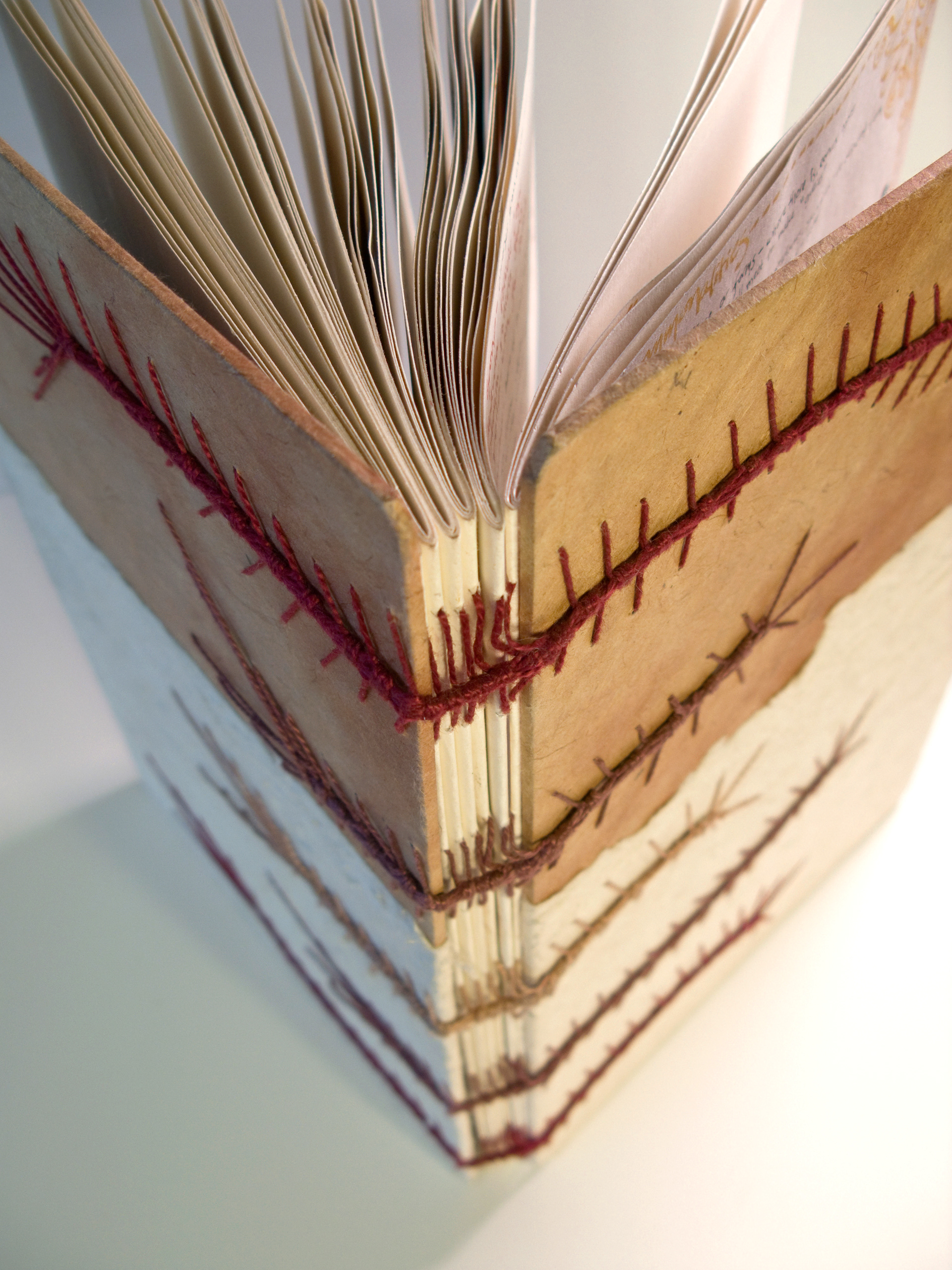 Exposed Spine - Caterpillar stitch. Handmade paper covers. Drawing paper pages. Used for figure anatomy class. Various dry media, felt tip pen, and watercolor pencil in natural tones to match the cover.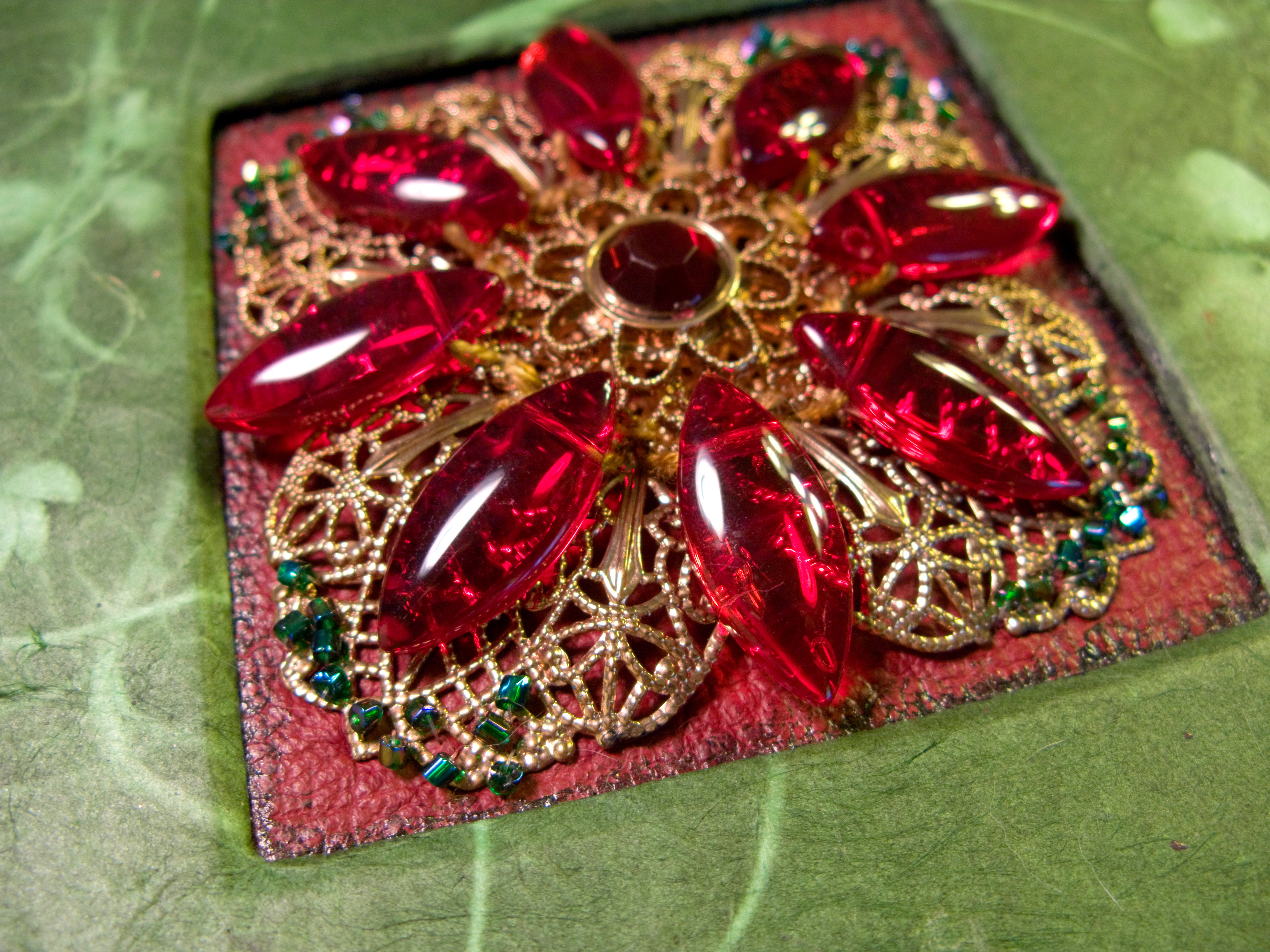 Exposed Spine - Coptic Binding. Nepalese Lokta Paper cover. Decorative cut-out feature leather, glass beads, metal. Various watercolor inside pages.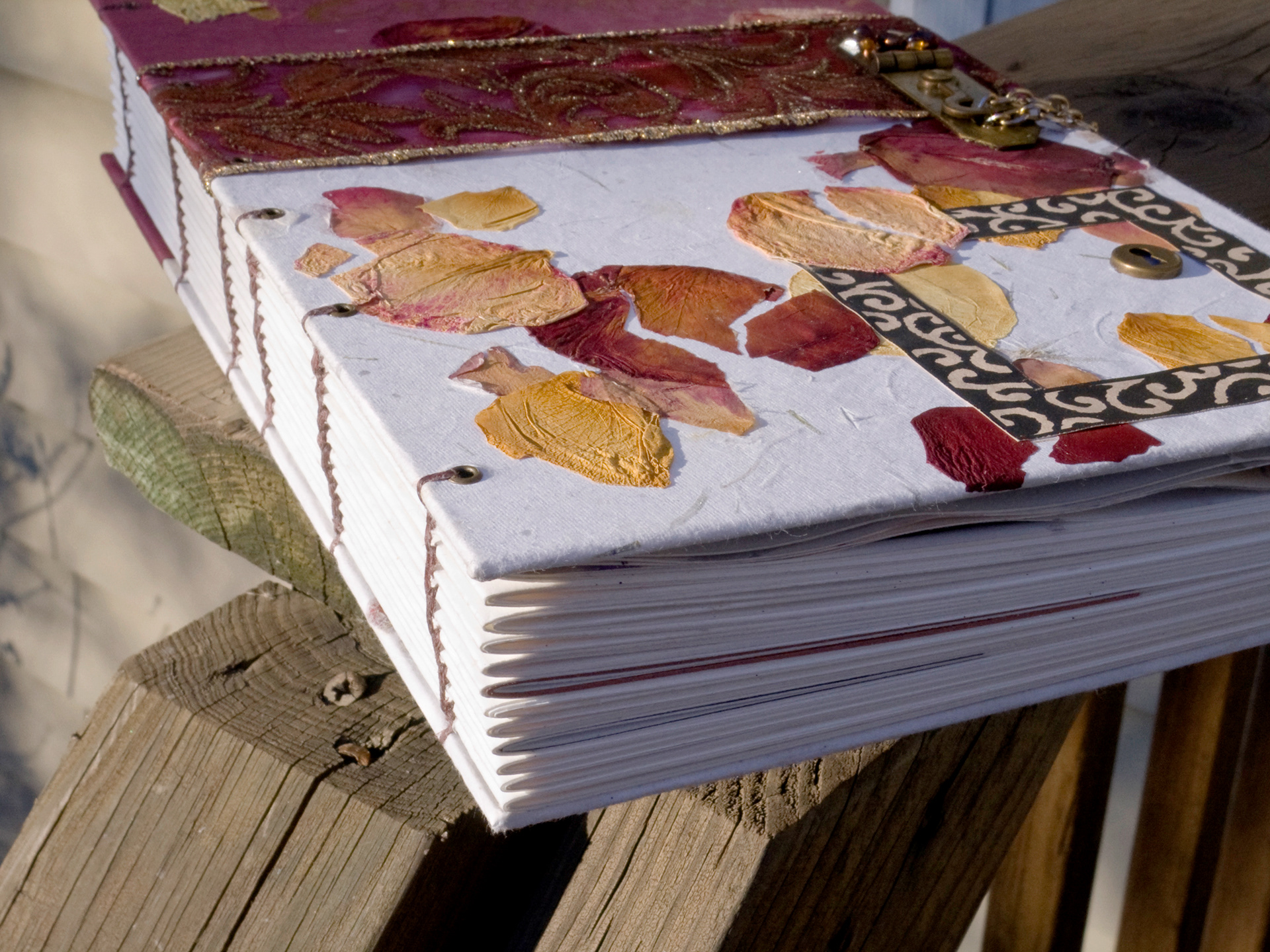 Exposed Spine - Coptic Binding. Handmade paper covers. Dried rose petals, decorative wire ribbon, metal lock and key. Watercolor and handmade paper inside pages.
This was my first book! The binding is quiet loose for so many pages but it held together! By the end the cover got a paint job. I used a few half size inside pages for fun, visible in the peek of red and grey on the first image.
Exposed Spine - Coptic Long Stitch Binding. Tree Peony Fabric by Amy Butler and glass bead covers. Plastic button, leather, stone, metal, shell closure/accents. Various Watercolor inside pages.
I made this is a just for me sketchbook, promising myself not to share until it was finished and signed! Still not finished, although only a few blank pages remain. I keep going back to old pages and adding more, refining, repainting... it's been a journey!
Case bound book. Moiré fabric covers with silk ribbon and laser cut paper accent. Cardstock inside pages.
This was used as a keepsake wedding guestbook. Recipe for love cards were filled out by guests at the event, then glued to the book pages. The cover cutout shows off the cover of one of the wedding invitations (Vera Wang design).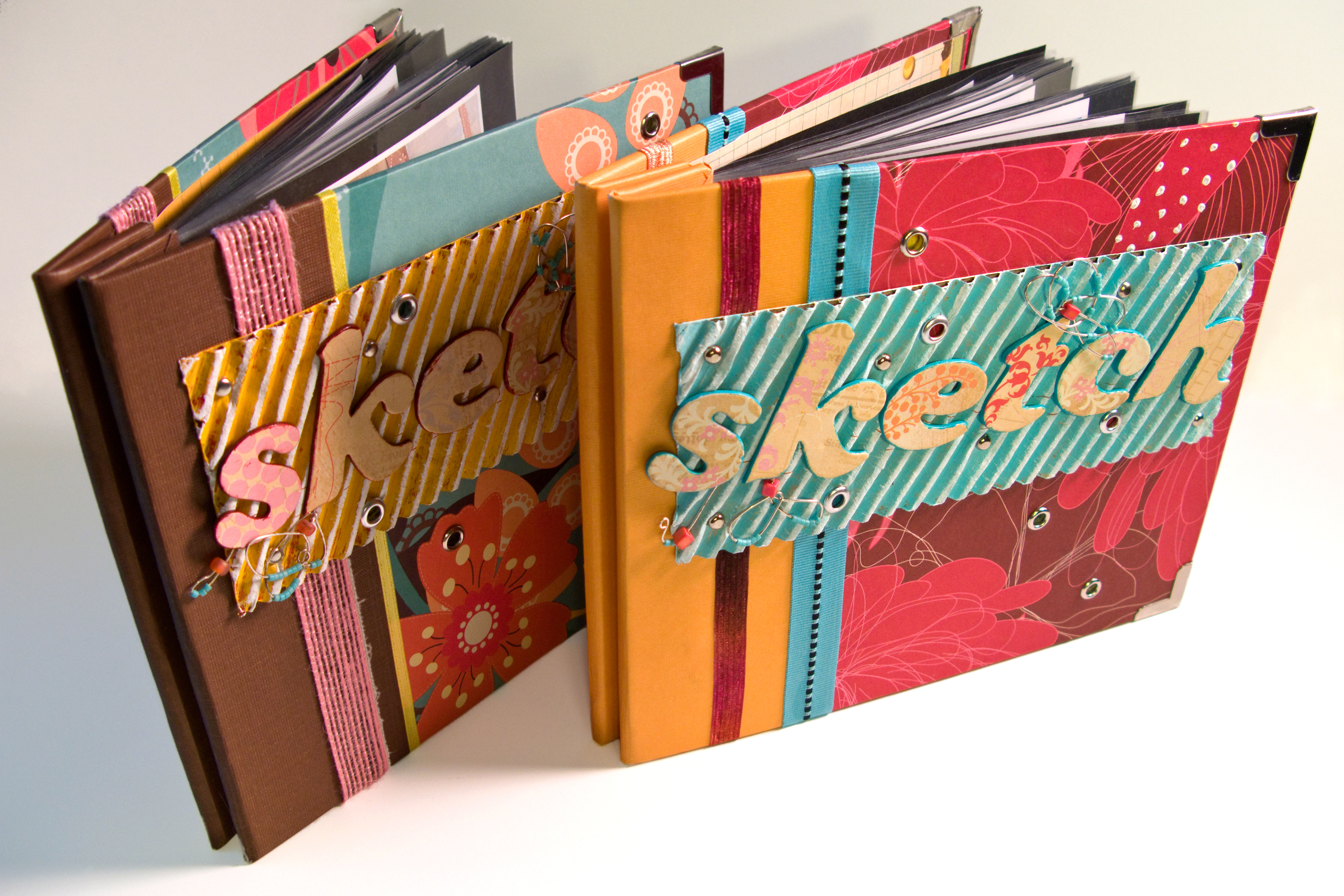 Various other bookbinding projects, trying an array of techniques and materials.